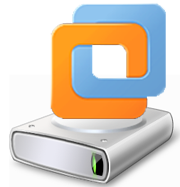 El problema viene dado porque este disco no es compatible con nuestro sistema esxi.
Una solucion que he encontrado y que podemos ver en:
http://kb.vmware.com/selfservice/microsites/search.do?language=en_US&cmd=displayKC&externalId=1028943
Esta solucion es sencilla y nos sera muy util en caso de las maquinas virtuales para descargar.
Module DevicePowerOn power on failed.
Unable to create virtual SCSI device for scsi0:0, '/vmfs/volumes/datastorename/VirtualMachineHome/VirtualMachineDisk.vmdk'
Failed to open disk scsi0:0: Unsupported and/or invalid disk type 7. Did you forget to import the disk first?
1.- Debemos conectarnos por ssh a nuestro server esxi.
2.- Accedemos al storage donde se encuentra el disco de fallo, en este caso /vmfs/volumes/datastorename/VirtualMachineHome
3- Tenemos que ejecutar el siguiente comando
vmkfstools -i disk_virutal_machine.vmdk disk_virutal_machine_0.vmdk


Nos respondera lo siguiente:
Destination disk format: VMFS zeroedthick
Cloning disk 'disk_virutal_machine.vmdk'...
Clone: 100% done.